30k, 60k, 90k, 120k Honda Factory Recommended Maintenance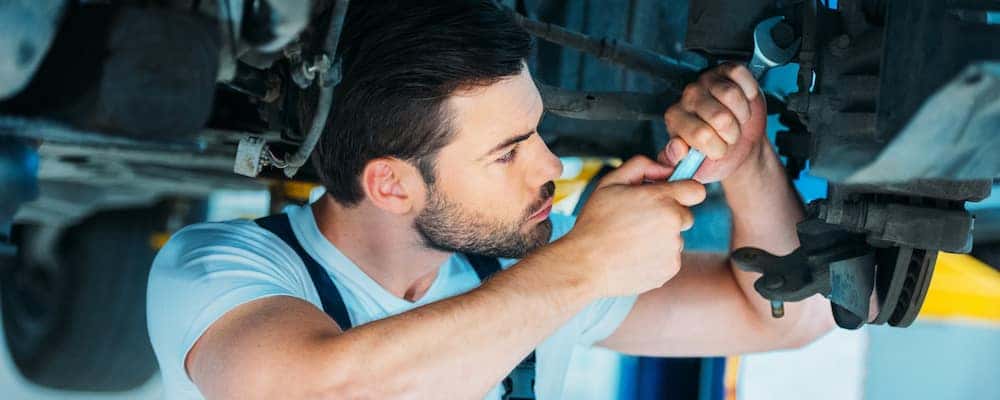 In order to keep your Honda running in optimal shape, and to get the most years out of your vehicle, following the factory-recommended maintenance schedule is a must. Performing the recommended maintenance items at the recommended time will help prevent problems before they occur, saving you time, money, and hassle. Additionally, following these schedules will help keep your manufacturer's warranty intact for the life of the warranty, and help maintain a high resale value.
Honda Service Maintenance Schedules
If your car is at any of the following milestones, bring it into our highly-trained, Honda-certified technicians for manufacturer recommended inspections and services.
30,000 miles (30K) or after 2 years
60,000 miles (60K) or after 4 years
90,000 miles (90K) or after 6 years
120,000 miles (120K) or after 8 years
Honda Factory Required Maintenance
The following inspections and service procedures will be performed by our staff when you schedule an appointment for 30K, 60K, 90K, or 120K Honda maintenance:
Replace Engine Oil and Filter
Fill Washer Fluid Reservoir
Inspect and Top Off All Other Fluid Levels
Inspect and Adjust All Drive Belts
Rotate Tires R
Set All Tire Pressures
Tighten Suspension Bolts
Inspect and Adjust Parking Brake
Inspect Rear Brakes and Adjustment
Inspect Front Brake Pads and Rotors
Inspect Brake Lines, Wheel Cylinders, and Calipers
Adjust Clutch or Inspect Hydraulic System
Inspect Suspension and Steering Components
Inspect Power Steering System
Inspect Exhaust System
Replace Air Filter
Replace Transmission Fluid
Adjust Valves
Replace Brake Fluid (ABS Slightly Higher)
Replace Spark Plugs (Platinum Plugs Extra)
Inspect Distributor Cap and Rotor
Inspect Fuel Lines and Connections
Reset Service Indicator and Apply Reminder Label
Additional Maintenance Recommendations
The following services are not included among Honda's required factory warranty services, but are recommended by Honda of Escondido for the optimal longevity and safety of your vehicle.
Balance Front Tires
Inspect Alignment and Adjust Toe
Rear Alignment
Anti-Lock Brake System Fluid Replacement
Drain and Fill Coolant
Schedule your Honda Service at Honda of Escondido
If you have any questions regarding the 30K, 60K, 90K, or 120K mile maintenance intervals, or would like to schedule an appointment, please contact our service advisors online, call us at (855) 520-7971, or visit the dealership at 1700 Auto Park Way Escondido, CA 92029. We can walk you through the Honda Accord 60,000-mile maintenance, Honda CR-V 30,000 mile service list, Honda Accord 30,000 mile service list, and much more. Wondering where your Honda was made? We can help with that too! We look forward to serving you and keeping your Honda on the road for years to come.
More from Honda of Escondido
Subcompact crossover SUVs have become quite popular among San Marcos-area drivers like you, but that doesn't mean that you have to compromise on interior space. The 2021 Honda HR-V is proof. This Honda crossover guarantees ample room for passengers and cargo alike, and it certainly doesn't skimp on convenient features and advanced technologies. Check out the…

Make the most of every gallon of gas as you travel around San Marcos with the 2021 Honda Civic. Given that the introductory Honda Civic model — the Civic Sedan LX with a continuously variable transmission (CVT) — earns 30 mpg city and 38 mpg highway*, according to EPA estimates, there's no doubt that you will…

The most exciting part of picking out your Honda SUV is deciding which colors you prefer inside and out. And while the high-tech amenities, performance features, and safety systems of the 2021 Honda Pilot are certainly intriguing, the colors you select create the cabin ambiance you desire and exude your personality on the San Marcos streets….