How Much is a Car Replacement Battery?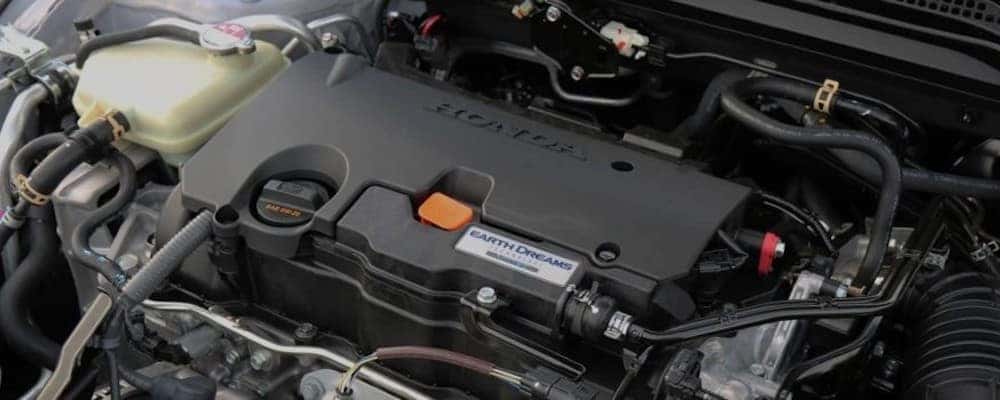 Generally, a car replacement battery ranges from $75 to $200 in the San Marcos area. At Honda of Escondido, we have a selection of premium Honda batteries manufactured especially for your Honda Accord and Honda Pilot. Learn more about our selection of car replacement batteries and services available at Honda of Escondido today.
When to Replace Your Car Battery
You'll need to keep in mind certain factors to better estimate when to replace your vehicle's battery, such as your driving habits, climate, and even location. When the time comes, you may notice some warning signs including:
The "Check Battery" light comes on
Slow cranking or sluggish start
A swelling or bloated battery case
Fluid leaking from the battery
Low fluid levels in the battery
Honda Battery Replacement Program
Genuine Honda replacement batteries come with a Honda 100-month limited warranty. This warranty is in place to cover the repair or replacement of a defective battery for 8 years and 4 months. This warranty is honored at Honda dealerships nationwide, so when you're in need of a replacement, drive to your nearest Honda dealer. This warranty coverage is as follows:
The first 36 months (3 years): Labor, installation, and the replacement battery will come at no extra cost.
The remaining 64 months (5 years and 4 months): You will be credited for the replacement battery. From months 37 to 45 you'll be credited 60%. Every ten months after that, the credit will reduce by 10%.
Trust Honda of Escondido for Honda Service
While old age is the main cause for a battery to fail, there can be other reasons it might need replacing sooner. Since batteries don't last forever, the best thing you can do is bring your Honda into our Honda of Escondido service center where our certified technicians can inspect and replace your vehicle's battery, keeping your Honda on the Vista roads longer. Along with replacing your battery, we can unlock your Honda Civic Radio, which will require a code to access after a battery dies or is replaces. Check out our services specials and part specials to help you save on mandatory maintenance and contact us to schedule an appointment today.
Recent Posts from the Escondido Service Experts
In general, tires should be rotated every 5,000 to 7,500 miles, although you'll want to check in your vehicle's owner's manual in case your vehicle requires a more specific figure. If you'd like to learn more about tire rotation and get Honda service tips, explore this guide from Honda of Escondido and rely on our San Marcos-area Honda…

Generally, a car replacement battery ranges from $75 to $200 in the San Marcos area. At Honda of Escondido, we have a selection of premium Honda batteries manufactured especially for your Honda Accord and Honda Pilot. Learn more about our selection of car replacement batteries and services available at Honda of Escondido today. Contact Service When to Replace Your Car…

Honda tire rotation maintenance recommendations can change depending on the year and model of your vehicle. If you've been wondering how to rotate your tires with AWD, how many miles until should you rotate your tires, or other tire rotation-related questions, you've come to the right place. If you'd like to learn more about tire…